We are so lucky. And grateful. And blessed.
After some unsuccessful attempts, we received the incredible news that we soon - if all goes well - would be allowed to become parents once more :)
I still can't believe it.
It sounds so surreal.
And I must say the way there was a little rockier than with Number 1.
At least we knew that it could work. And we always said, no matter the outcome, let us not forget that we have been blessed with one marvellous wonder.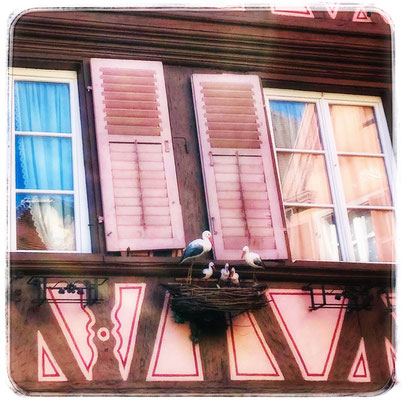 But that is far easier said than done.
For a start; when our attempts turned out unsuccessful - I kept on asking myself: are we being greedy? After having been blessed with one miracle, is it too much to hope for a second?
I felt so guilty - I also kept on reading these stories of other women with PCOS who have had far more attempts and years of attempts than I had and were not successful. And here I was, feeling as if I was giving the impression of not being grateful and satisfied with what I had.
But then, reasoning myself again, I tried to fight off those feelings and kept on telling myself, that children are one of the most "natural" things as well as having siblings and I therefore should not consider myself as ungrateful.
So I always tried to make my peace with this back and forth by telling myself that it was a wish, a very strong wish and that I would do all my possible to make it happen but not let myself get depressed or sad if it didn't work out.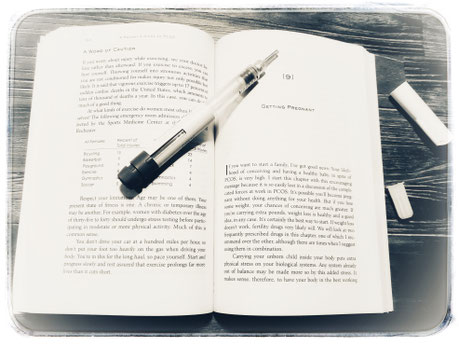 That was also far easier said than done.
And how could it be otherwise?
The routine I had in this "therapy" looked as follows:
Go to specialized fertility clinic (about an hour away from home) with baby and wait for ca. an hour (every time) and hope that baby would still have the patience to stay calm, give blood, have the doctor check whether anything was happening down there at all, get a prescription and then travel the hour back home again.
This every week or twice a week until something was actually happening thanks to the injections I was taking every evening and then you needed to go even more often and prepare for the little clinical intervention which would last an entire morning.
Then wait for two weeks and JUST NOT THINK about anything and stop thinking that you are already feeling first signs of pregnancy - it is incredible how the brain can make you go crazy in that sense. And then go back to the clinic to take the earliest possible blood pregnancy test and then wait and hope for the mid-day call saying if yes or no the therapy had been successful.
Add to that: I was thankful 1) to have a child still sleeping a lot in the morning otherwise it would have been a nightmare; 2) that my child was not yet going to childcare - actually she did for the last attempt and it was very difficult to juggle between not waking her up too early (5am impossible for a baby) but on the other hand not going too late (as the hour waiting had to be taken into account) so as for her to miss out on as little as possible, especially in the first weeks of getting used to childcare; 3) that I was not yet working - I honestly do not know how I would have coped with all these constraints, dropping off Baby Lifestylette in time for childcare and making it to work by 9am sharp.
So yes, it was stressful.
And yes, with injecting so many hormones, one not only is really tired, but also has very intense mood swings.
And so, with every unsuccessful attempt, even though I tried to reason myself that this was all just bonus if it happened, it hurt. It really hurt.
And there are few people you can speak to about it.
My husband was very supportive of the therapy but I did not want to fall back in the scheme of only speaking of this (as for Baby Lifestylette and that hurt our relationship pretty badly at the time) - and men are so self-protective that they act up as if it isn't that much of a deal as we are so lucky and happy already and and and.
And you feel misunderstood and don't really dare bring the topic up - well and those comments are not really helping as you are the one with stressful logistics, arm and belly full of injections' and blood tests' marks and going through the whole ups and downs with only hope to cling onto. 
I spoke to my close friends about it, but I always felt bad about doing so as it kind of ruins a nice moment...
And, as well as for Baby Lifestylette, I obviously could not speak freely via webpages or so as you don't want your employer to know about the situation - you would be surprised how many see this as negative even if in all honesty, the chances that the therapy works straight away are small.
And there starts the vicious circle, as I really do believe, that the best therapy is to TALK TALK TALK.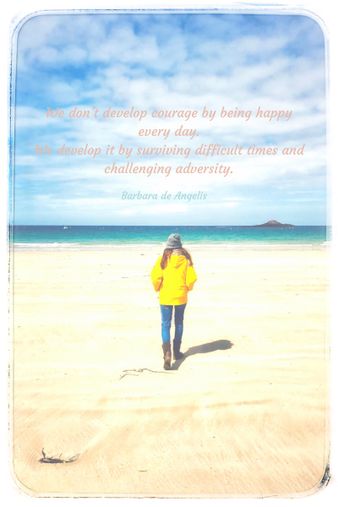 So I guess, all I really wish for women out there in the same situation is to be able to read this and think: "I am not alone" and "It can work".
I would have loved to read such a post at the time and felt less lonely, with only my hope to cling onto.
A lot of people are in my case - I have been often enough to the fertility clinic to see a lot of and different people.
Very few speak about it and would rather keep this topic as private - which I understand, I am the same.
However, I do think that, when one is lucky enough to have had a success story of our fight against PCOS, one should share it to give hope to the others out there and let them feel that you have also been there and it IS difficult but hang in there, because you are NOT ALONE.