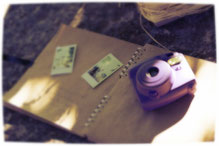 We attended a wedding last week where we were first greeted by a wishing tree for the happy couple. I love that idea.
It was a beautiful mix of old and new traditions. I hadn't seen a real wishing tree in ages.
So we took our instant pic and stuck it on a card. Then came the wishing moment where my husband generally goes towards the bar saying "you are so much better at this". This time was no exception.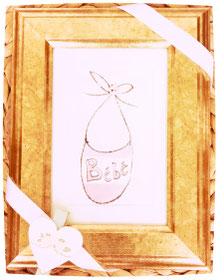 Now there are so many things to wish for newly weds, right? I always find it so difficult to narrow down wishes to one (OK or maybe two ;) )
To be honest, there is however one wish I am now ever so careful with ever since going through our difficult period with PCOS. At our wedding, some guests had wished us a « and they lived happily ever after and had lots of baby Lifestylettes ».
Which is normal. Kind of. Except that these sweet words stung with bitterness a few months later when we were still struggling and realising that having baby Lifestylettes if at all possible would be a miracle.
I have learnt - well a lot of things since - two major things now. 
First: wishing this at weddings has a far deeper meaning that I had underestimated in my younger years. Children are a wish, a dream, a blessing and not at all to be taken for granted.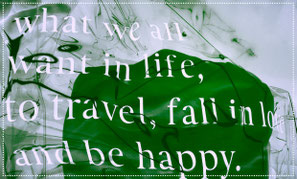 Second: I am so very careful when I wish this; to whom I do - in this case a very close friend of mine who knew of our situation. In our journey we have come across so many other couples in our situation that we no doubt were not the only ones to suffer deep inside from these wishes.
I recently found this sentence in a shop: "What we all want in life, to travel, fall in love and be happy". I love it and find it says it all...so now I wish lots of love, travels and happiness for the newly weds!