When I started with Instagram some time ago, I didn't really know how Insta was working and started to follow, along with my contacts, well known influencers / bloggers.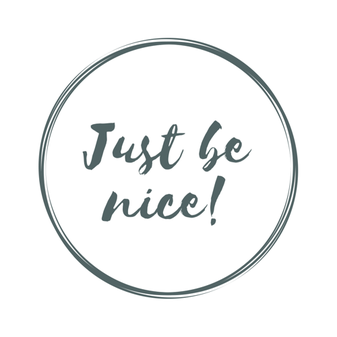 However I soon noticed that a few things were disturbing me - I don't know why but I was under the impression there was too much negativity. 
I didn't feel inspired or happy from these posts.
I looked into it a little more and realised that mostly two things were giving a negative twist to these followings:
- The comments: even if I was trying not to read them, you could not oversee some. And it suddenly struck me, that a lot of the comments on well-known influencers' posts were either pure negative: haters, sometimes even obscene or just sleezy-desperate-seeking for attention. 
Either or, I wasn't really interested in seeing this in my sacred free-time.
- The postings themselves: well I realised that from the well-known influencers / bloggers I was following, the pics were pretty common and to be honest boring with mostly not even a funny caption.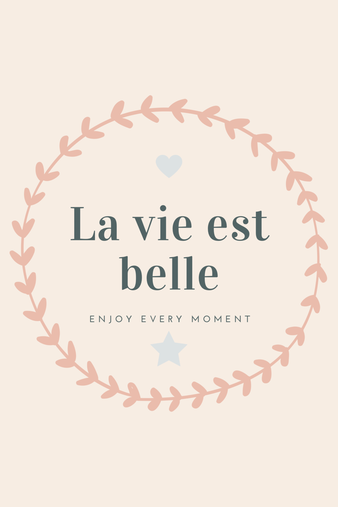 In any case, this was not working for me - I was not getting much from following these accounts and I wondered if Instagram was anything of interest for me or just a waste of time?
So I started looking for pictures that I would be interested in following in my feed.
But with little time, I did not want to spend hours scrolling through pictures that maybe could interest me via the search function. Especially as I realised that the algorithm hadn't been fed enough input yet to give me "intelligent" suggestions.
So where to start?
I identified what really interests me in life - for instance travel. And then researched on the internet "Best travel blog...", etc.
Even if that took time as well, I found some new accounts with gorgeous pictures and started following those.
But even then, I felt that a lot of those were too far away from my little person. The positivity was there, yes (!) but somehow I quickly felt still a little bored. The destinations were mind-blowing and really made me dream up some future bucket list destinations.
But I guess I just couldn't relate that much to the blogger behind - probably linked to the fact that I had looked up "best..." to find those bloggers.
But then, what is a feed that is beautiful but with whom you don't have much in common? Well it's like at parties: it was nice for a chat but you don't meet up again after!
There had to be more to Instagram and pictures and feeds I could relate to!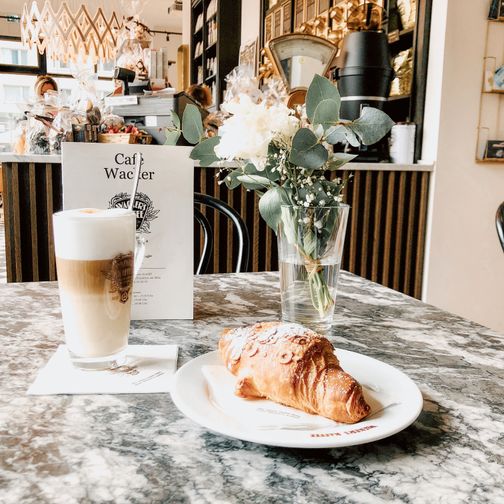 So I recently adopted a new strategy.
I researched via the hashtag search function of Instagram things that really do interest me, what I like in life and maybe it isn't glamorous but it interests ME. Say coffee.
And going through that I found pretty quickly pictures that I found aesthetic, I could like and if the account appealed to me, liked it and would immediately get suggestions from some accounts that I maybe never would have found otherwise.
And slowly, I am actually finding accounts that I authentically feel attracted to, whose lives I can relate to, who actually make me burst out laughing on my way to work or having my quick lunch.
And guess what? The algorithm has also started to show me some pictures I can relate to - not that many but definitely a different suggestion board than at the beginning ;)
It is addictive.
There are some accounts whose new daily picture I am looking forward to see.
But they inspire me with pretty things and more importantly let me dream and forget about the grey out there or the current news.
Sometimes I feel you are not allowed to say I love my life just how it is even if for some, it isn't interesting.
I am very thankful for the life I have and the loved ones in it and I don't want to have a bad conscious about just wanting to see pretty things or for some minutes living in a dream world of the perfect café au lait with a muffin.
Call it superficial or blind but I call it being grateful and loving your life...and I wouldn't change mine for anything!