After our awesome discovery last Saturday of Benedict, we were actually thinking about going there again on the Sunday as we hadn't yet ordered everything on the menu ;) 
But then, in the course of the afternoon whilst playing with the little ones on a nearby playground, our friends showed us this little gem for a take-away coffee...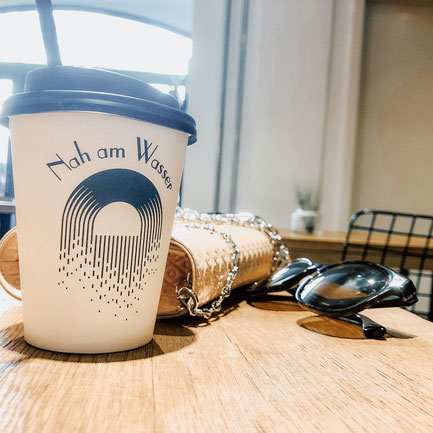 ...and so, without really planning it, we found the place we really wanted to go back to for the next (early) breakfast:
Not only had we by then tasted the excellent coffee, I had also seen more than one thing on the huge menu that had caught my eye...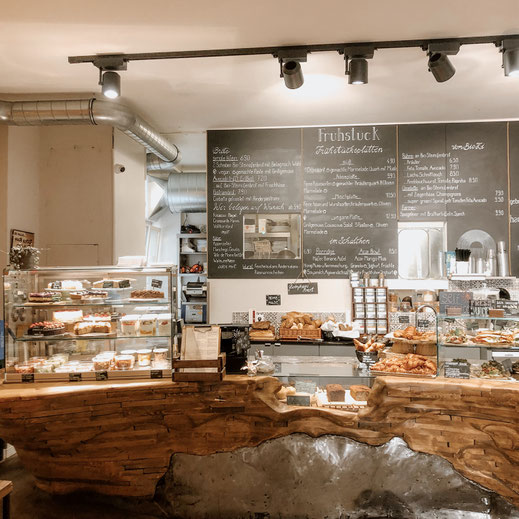 And amongst the amazing interior concentrating on raw materials such as wood and bricks, we spotted something else that we moved us both: children's art. And accompanying that, a message that Nah am Wasser was a supporter of a well-known children's charity.
So, fully convinced that this was our place to be on an early Sunday morning, we ordered our breakfast...which was absolutely sensational and accompanied by outstanding service!
I went for my latest discovery - if you follow me on Instagram, you will know how hard it was to choose between a croissant / pain au chocolat...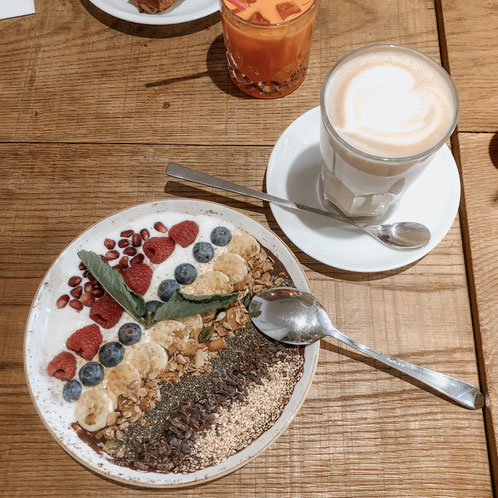 ...and a perfectly arranged - and full of berries ;) - açai bowl!
And I managed to bite off some of Baby Lifestylette's pain au chocolat ;) so I guess that would be what you can call a perfect breakfast week-end!