No matter how you try to twist it, week-ends only have two breakfasts...so better pick carefully especially if you are a total breakfast addict as I am!
We were in Berlin last week-end which is, if not THE capital of breakfasts, at least a breakfast paradise. Not only is the foodie culture one of the best I know, Berlin also has the perfect mix of design and coolness that goes with it.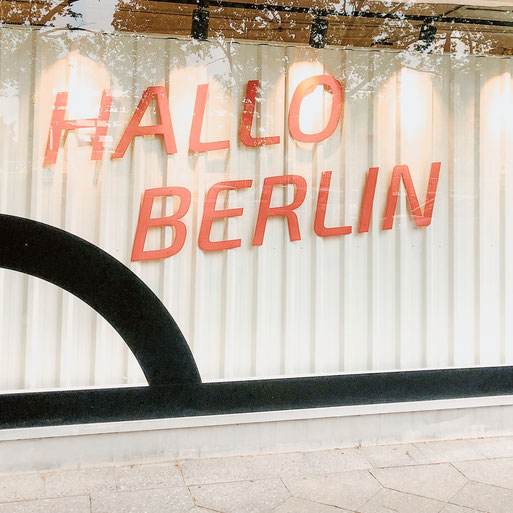 We tested two breakfast places we didn't know yet - in West Berlin, our preferred neighbourhood as the East has become too overcrowded for our taste - and they were insanely awesome!
I hadn't even entered Benedict, that I knew I had fallen in love - their outdoor design, the "24/7"-sign & their slogan: "All about breakfast" did it ;)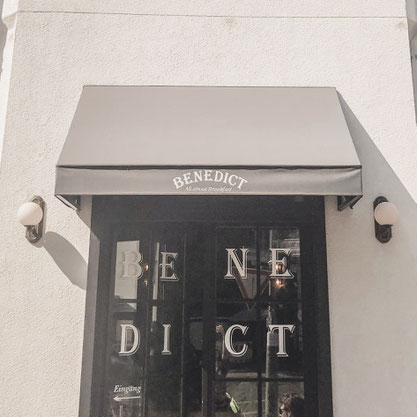 Here, breakfast is celebrated all day long, 24/7...this was going to be my place!
Enter a very design & trendy breakfast temple with some of my favourite interior design styles!
If only we could get a table...
Thanks to our early natural wake-ups ;) we got a table in the very busy Benedict and were thrilled to go through a never-ending menu with breakfasts all sounding better one than the other #overchoice!
I would seriously have ordered absolutely everything on the menu - I unfortunately didn't go for one of my absolute faves : Eggs Benedict & Mimosa as I am saving that treat for when the little one will be here...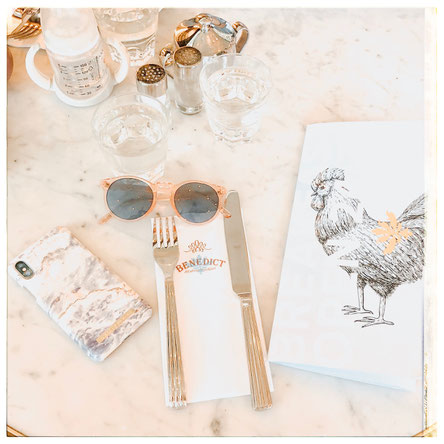 But went instead for another big fave: Blueberry pancakes with an extra portion of berries - which were to die for!!!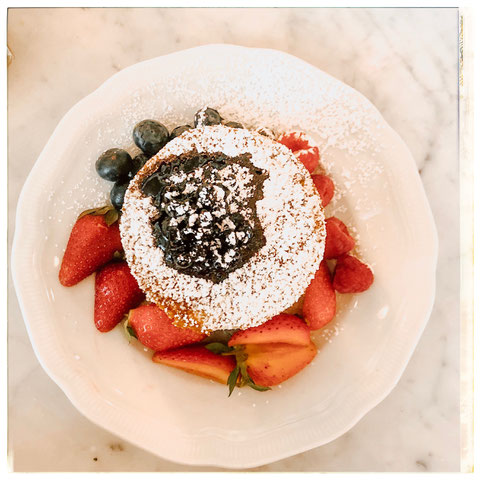 Even LFSTYLT husband who is always very critical when it comes to gastronomy had to admit that the place is beyond cool and that we definitely will come back...
...and why not stay directly at Max Brown, the hotel located in the same building and enjoy 24/7 breakfast ;)