I always wanted to experience a real afternoon tea in London - somehow it seemed so magical and cosy and delicious all at the same time!
There is a lot of choice in London, however for me, it had to be Fortnum & Mason's - there is just something about Fortnum's which makes it the perfect traditional British establishment.
As soon as we booked our London getaway, I made sure to book for an afternoon tea. Given the amplitude of the "tea's", we decided - and I know this is probably sacrilege! – to have our afternoon tea at lunchtime. We managed to book a table in the Diamond Jubilee Tea Salon which was formally opened by The Queen in 2012.
We arrived right on time – I had stressed LFSTYLT husband and Little Lifestylette that we should arrive exactly on time so as not to lose our table ;) - and I was very excited as we entered the famous house, and went right up to the Tea Salon via an old-fashioned wooden elevator.
We were greeted by a hostess and a pianist playing in the background – what a start, I was feeling posh already!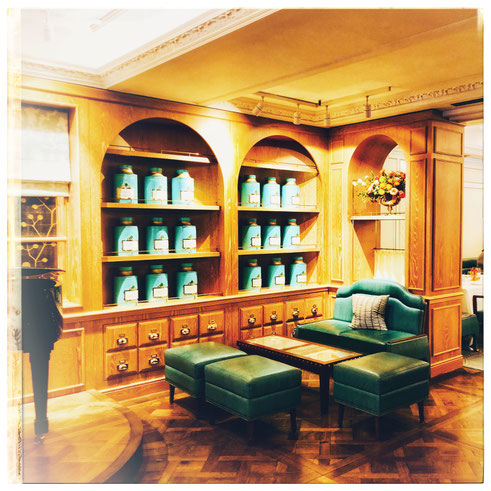 We soon were seated at our table and handed out beautiful menus.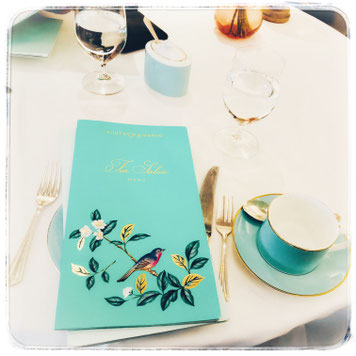 We both chose different ones: LFSTYLT husband went for the Savoury Afternoon Tea and the Kangaita, orange pekoe tea; I went for the High Tea - I had long looked up the menu on the internet and fell in love with the lobster omelette ;) - and an Apricot, honey & lavender herbal tea.
The tea arrived quickly so we started our tea tasting.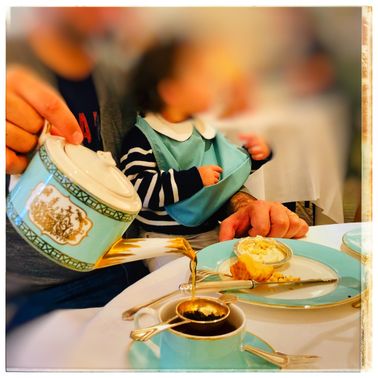 Tea service was soon followed by the arrival of the étagères, full of delicious looking gourmandises. Here we learned that all apart from my omelette could be refilled at any time! What a surprise!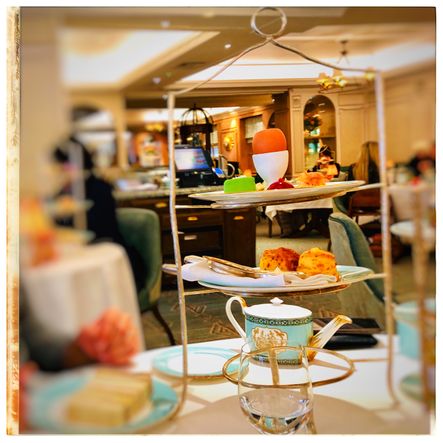 On LFSTYLT husband's were sandwiches, scones as well as savouries - all, well, not sweet ;) so I was very happy with my choice which consisted in a mix of savoury with the omelette and sweet with the scones followed by pâtisseries, all looking more scrumptious the one than the other!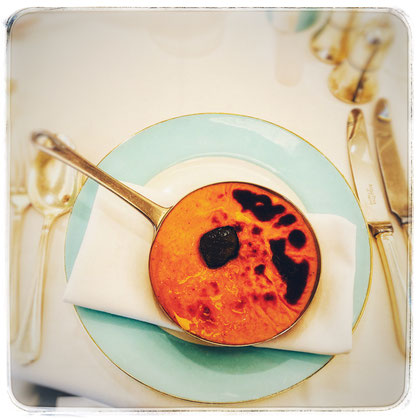 Between the unique atmosphere and decor, the excellent service and amazing gourmet food, I was in heaven!!! This was a real treat!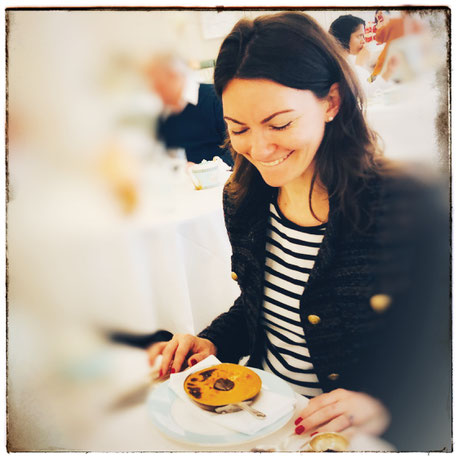 And the cherry on the top came, when we thought that we couldn't possibly eat any more and one of the lovely waitresses asked us: are you ready for your cake now???