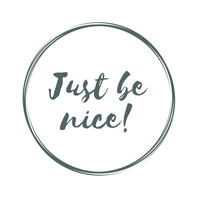 Funny…as I was designing the blog at the very beginning, in the About section, I decided not to write as some do, lots about being nice and otherwise harmful comments etc will be deleted, but preferred a short remember to be nice.
The new me was prepared for trolls which I had witnessed on social media and I had even seen (and partly read) platforms where there is quite some gossip about bloggers – amazing how much energy can be put in gossip and how addicted one can become to reading it!
Indeed: in digital as in "real life": I don't need everyone to like me, I like doing my thing and that is how I live. And on my blog, those who don't like what I write don't have to read it, right?
Well I was NOT prepared for what came…
…and much sooner than I thought – so please at this stage accept my apologies for shutting down the blog as I wasn't quite sure how to react nor what to do…
And btw I would be truly grateful for any tips if you have some…
By complete accident, whilst we were redesigning a bit the blog, we came across someone who recently just reposted the articles of the blog under their account on a platform. 
Even though a little under shock, I try and rationalise and tell myself: actually great that someone would like the blog so much that they post the articles!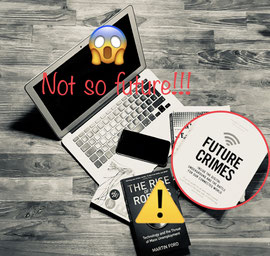 Granted – a little strange since that person had not posted anything on that platform for years but well, if they liked what I wrote, good that they post – even if they could have given me credit for my work.
Still a little unsure what to think, I clicked on the link and was redirected to another platform which enables to follow various blogs and sends you regular updates of your faves.
And there I was in for a shock! This person I know nothing about just simply claimed my blog as theirs. So whilst the rest was drawing attention to my content – which is not necessarily negative – this was in my world pure THEFT of my intellectual property.
"And how do you feel about that?"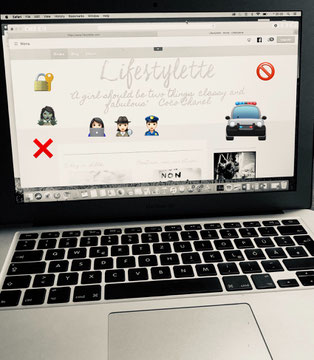 Well, Mr Freud, to be honest – I am still unsure. In that moment shock, unfairness and sadness were overwhelming me.
Then, confused, I would rather just have thought that this was flattering and this is how I should have been feeling.
But honestly, I felt purely violated in the most private of privacies: my thoughts and creativity were quite simply being stolen!
After now a few days and with the help of one of the platforms, I managed to claim my blog "back" so hopefully I can just ignore all of this and remember it as an example of Non – Netiquette.
I have racked my brain on this for too long and want to return to what I love: writing about this and that.
So I will continue doing so but if any of you have any ideas, thoughts on this, please please feel free to share :-)
Thank you