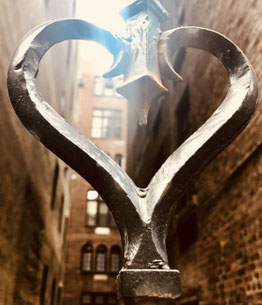 Yes! We know, summer is over and it is the season of cold and rain and flu…BUT for lots – autumn & winter is the season of romantic proposals…and with them engagement parties!!
The first party LFSTYLT husband and I attended, we weren't yet engaged. 
We were asking ourselves: how does this work? Should we bring a gift? After all, they "just" want to share their engagement "officially" and again "officially" exchange ring and watch.
It is a difficult and delicate question. 
As not everybody throws an engagement party, there is no etiquette with this regard. 
Gut feeling said, there is actually no need for a present at this stage: gifts will follow later on with bridal shower, wedding, etc. A present however should be brought to the host & hostess - a classic PFW (pralinés, flowers or wine) should be fine.
In the case above mentioned, this is what we did. However, neither of them were the freshly engaged couple.
So we were pretty ill at ease as some of the guests started to hand out gifts. Thankfully for our embarrassment not all. 
But still enough for us to feel awkward…and what to do afterwards? Offer something some time after? No…we were just pretty deep in our uncomfortable situation.
Now, after some engagement parties behind us -  and as increasingly more guests offered presents at those we attended – we not only honor the host & hostess (yes, classic PFW), but also bring a little something to the engaged couple.
Here are our top 5 faves: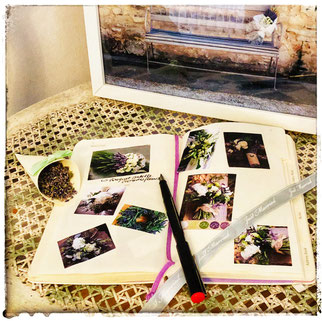 1. Gifts related to the planning of the wedding
This I found pretty easy after having myself prepared our wedding as I could relate to what would be useful – and what not so much!
There are lots of beautiful books and magazines which make a great gift – actually even nicer when combined in a basket maybe with a good bottle of wine or bubbly, some nice wedding-color-like nail polish, and a card?
I especially loved (and offered) a wedding planning notepad – specifically that from Moleskine.
I used to take mine at every appointment we had and stuck in it all ideas so I could show exactly what I meant. And honestly, I loved my Moleskine so much as well as the wedding planning that I still look at it from time to time with nostalgia – wine, pralinés & a big comfy blanket to wrap yourself into do fine as companions ;)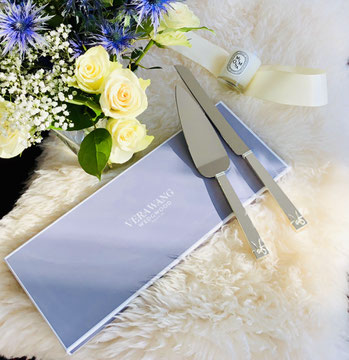 2. Gifts that celebrate the engagement the couple is taking to spend their lives together
Although a lot of couples already live together before they get married, the official engagement – even if expected and no surprise – is a beautiful way to tell the world that yes, I want to grow old with you: count on me!
To celebrate this in style, I am a big fan of the stylish and glamorous Wedgwood Vera Wang Love Knots collection. I particularly appreciate that the collection is broad enough for every budget to find their perfect engagement gift: champagne flutes, napkin rings, frame for the wedding picture or even a cake slicer…the latter could maybe serve for the big day, who knows? :)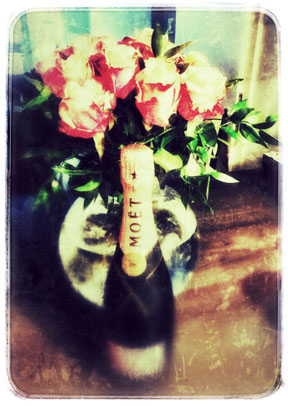 3. "Classic" celebration gifts 
With a classic PFW as already mentioned, it is difficult to make a faux-pas. You can obviously add a personal touch with a nice card or so.
Try embellishing your PFW with a bit of personal experience sharing: for instance, if you have some (still good) wine bottles from your own wedding that is a really nice gesture.
You could wrap the bottle in some bridal magazines with an ivory ribbon.
Let your mind run free on this one :) remember: it really is the thought that counts!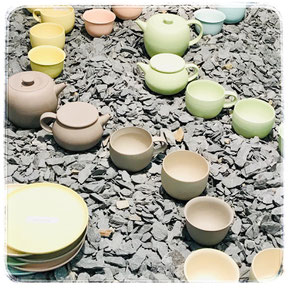 4. The first "couple present"
As from now on, the couple is officially telling the world they are a unit – not meaning that they can stop thinking and acting as individuals, mind you!
Now can be a good time to offer some "activity" presents which revolve around common hobbies.
If a wedding gift is traditionally more focussed on the 'moving in' part, you can look at some more fun stuff which the couple doesn't need but will love doing.
For instance, foodies will LOVE design gourmet utensils and gadgets…
But as mentioned, be careful not to offer something too "useful". Here it's about shared passions!! An entire porcelain tea service might be slightly over the top and a little less fun at this point in time.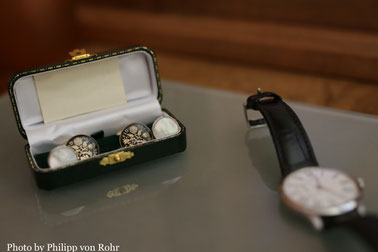 5. The useful-for-the-day-of-the-wedding presents
The difficulty here is that one moves towards him and hers separate gifts.
Nevertheless, when else do you want to offer those beautiful "sixpence" cufflinks for him and a real sixpence for her shoe?
The nice thing about these sorts of presents is that you can also play along the "Something old, something new, something borrowed, something blue, a silver sixpence in her shoe" which obviously leaves lots of room for creativity.
The only thing with these presents is that you are not allowed to take offense if the happy couple or him or her do not use your engagement gift the day of the wedding…- I know it is hard - 
Remember: tastes are really different and even if in your eyes that something blue wedding garter is the most beautiful you have ever set eyes upon, well…maybe the bride-to-be isn't as thrilled as you are and may choose not to wear this on her big day.