We wanted to finally build (and "pimp") the play kitchen that Baby Lifestylette got for Christmas this week end - I was already seeing everything going wrong and how I could share a do's and --especially -- don'ts...
But then came the disgusting virus that Baby Lifestylette has been fighting off since Friday - and hence myself since Saturday - and instead of a fun family week-end, we spent lots of couch time with tea, hot chocolate and fluffy blankets.
And LFSTYLT husband and I broke our not-even-a-week-old resolution of trying to eat healthily in the evenings.
Which brought us to ask ourselves why we had decided that in the first place.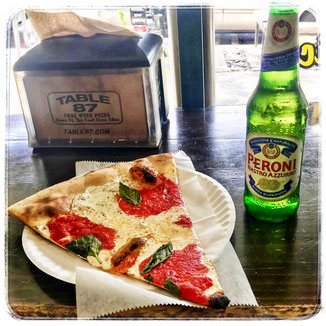 We spent NYE in a little cottage - our beach house as we lovingly called it - somewhere between Cape Town and Cape of Good Hope. And we enjoyed pizza, beer and ice-cream: no fancy stuff, just what we like on a night in.
And we went to bed at 10pm. And guess what? We did not miss anything. But that is accessory.
So all that to say that we didn't go into the new year resolutions stuff except that I felt terrible the next day because I had slightly overdone the cheese and onion crisps (I apparently ate the whole pack but I don't believe that). I guess my body took a resolution for me in that I have been avoiding those crisps since.
I think that I never really took what I will call a conscious New Year resolution.
I had started in my late 20s going for a dry Jan to have at least one month a year not over-doing it and January is just opportunistic because most people have resolutions and temptation is thus less.
I even recall deliberately not going to the gym in January as the bad-conscious-marketing of fitness clubs works marvels as part of New Year resolutions and hence, the worst month to train is January -- but not to worry! Attendance pretty much starts falling abruptly in February...
So I guess this year was really again more of an "we overdid it in December with all the Christmas parties, cold weather needing more calories to protect our bodies, Christmas itself and our two weeks of vacation" and "let's try and get back to a normal rhythm". Which was more driven by our bodies craving for healthy food than anything else.
In any case it only lasted a week.
But we have no guilty feelings.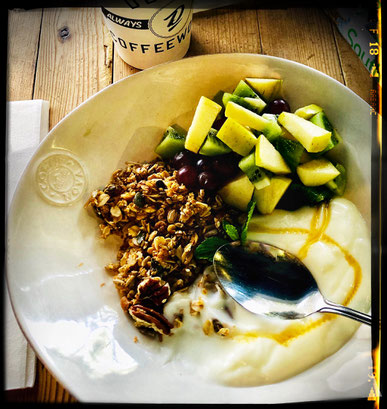 And it actually helped us get back in a more normal rhythm of healthy eats a week.
But in the end, isn't that what a resolution should be?
So maybe all the typical lose weight, drink less, quit smoking, etc. are just unrealistic goals that people give themselves and say out loud at NYE to motivate themselves. But given that they are unrealistic and need time but are not limited in time, most just get demotivated and stop after the first week(s) of energy?!
There is one type of resolution that we actually really try and work on and we do it together.
One of our closest friends gave us a special book for our wedding. At every anniversary, you reflect on some questions over the past year, the day and the year to come - last year the biggest challenge for us was definitely how to avoid fighting all the time with all that lack of sleep!
Granted, we have only filled in two years of the book so far but, we kind of stick to what we want to change / do as a couple in the following year...and it's fun doing it together!
I guess maybe if we had got married Dec 31st that would have made it my first (and yearly) New Year's resolution!