Who doesn't like to travel and discover pretty things and places?
When we travel, we love wandering around and thereby discovering areas, shops & cafés by "coincidence".
However, I also do like to do some prep-research via the internet and check out some sites I really want to see.
In my recent travel-prep, I have come across a lot of "the most instagrammable..." guides. For us, going through those guides would be far too stressful, attempting to run from one beautiful place to the other and probably queuing amongst all the other photographers to get a good shot...
Just the thought of it stress me - and besides, whereas places such as Peggy Porschen or Sketch are probably worth going to, well...I am not sure I could really enjoy them in such conditions, could you?  
London is a gold mine when it comes to beautiful places & things to see - here is a list of my favourite photo motives: stress-free ;)

You've got to love the unique pub culture in the UK...or at least see it!
Some, as The Churchill Arms, add to that culture a combination of history (after all it is one of the oldest pubs in London) & breathtaking exterior decoration (which even led it to be a winner of the Chelsea Flower show)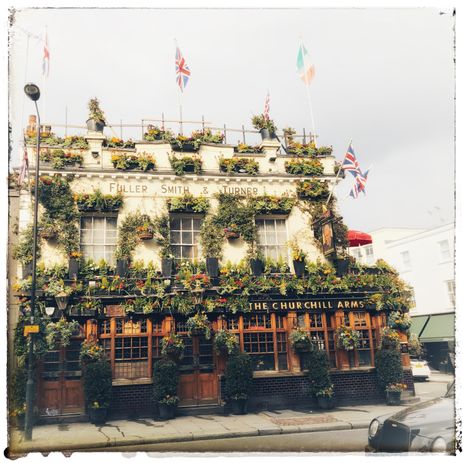 All over the city, you have flower corners and gorgeous flower arrangements - one just can't resist taking pictures...and getting inspiration if you are a flower addict as I am ;)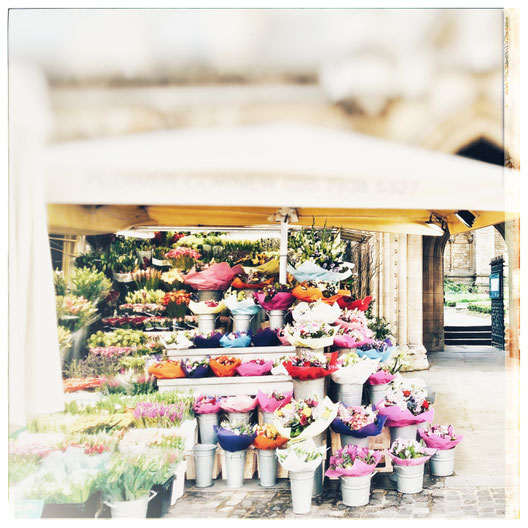 Even though I know London quite well, there are always beautifully decorated shops to discover - we were staying in South Kensington & Chelsea and loved getting lost in small side streets in the area of Kings Road as well as Kensington High Street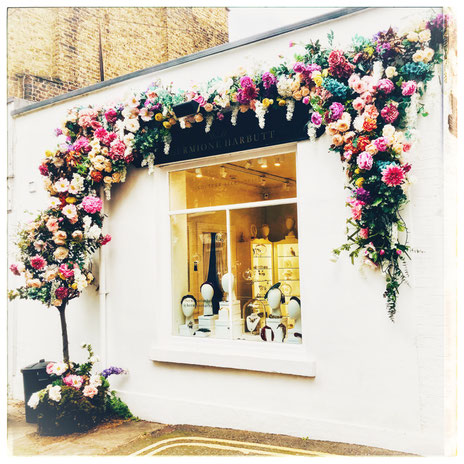 London is one of the best cities for a foodie - be it British traditional food or beautiful little pâtisseries: eye and tummy candy ;)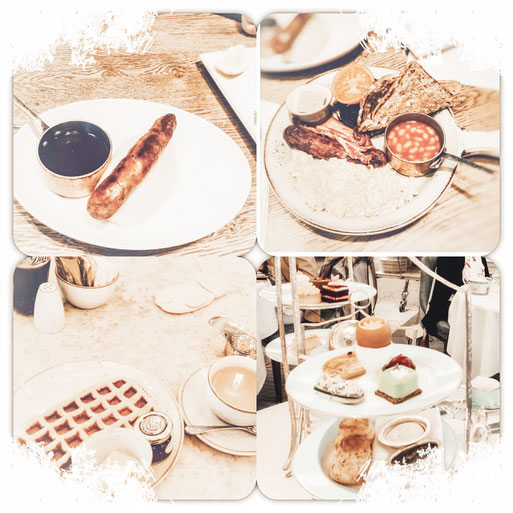 Fun fact: ca. 3 new coffee shops open every day in the UK - no wonder that cafés seem to be blossoming all over London! And all more beautiful one than the other...some even hidden in unexpected shops!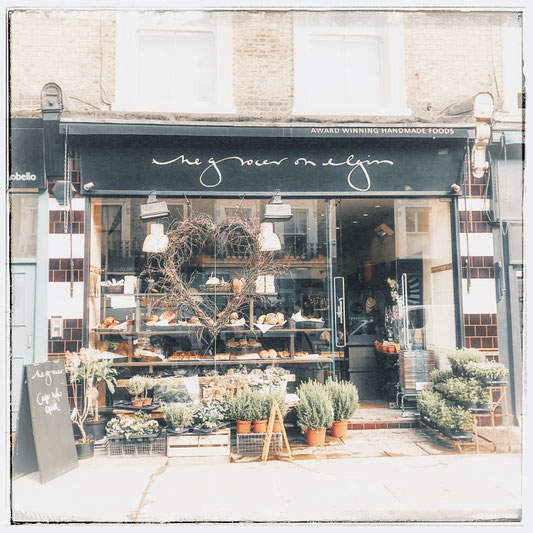 No this is not a joke - who doesn't like a greatly styled bathroom? LDN has some of the greatest hotels and clubs in the world...and their bathrooms are really worth a trip!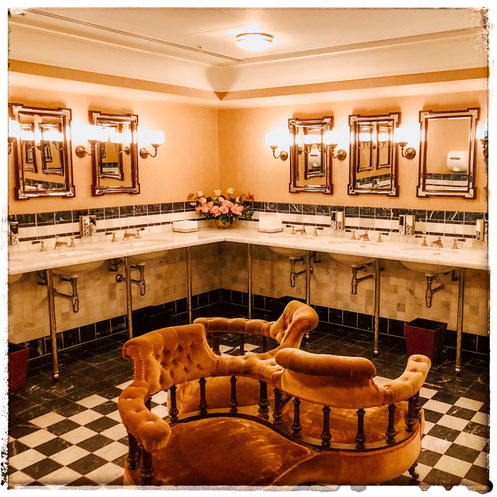 Whether the world known Notting Hill colourful houses or pretty London houses spread & sometimes hidden across the city, there is a little paradise house for each of us to discover and fall in love with ;)