Over easter, we went back to the happy place we discovered some years ago in the Netherlands.
We were really looking forward to a small break and enjoying being the three of us together. But sometimes, when you go back to a place which was magical at the time and has been idealised in your memory, you are disappointed...
So with that in mind, we were a bit nervous if we would still like it - also this time, we were not going there as a couple anymore but as a family of three.
Incredibly enough, this time turned out to be even better than the last - the magic was still there and we fell totally in love all over again with our happy place.
Here are some of the reasons why Holland is and will stay our little corner of paradise:
1. The atmosphere
The Dutch are not only super friendly, they are also ever so relaxed. I love their cool way of life - everything there seems to be "just cool".
We always felt welcome everywhere we went and unlike some other places we have been, being there with a toddler was always welcomed.
A simple example: Little Lifestylette loves dogs - yes still! - every owner would laugh seeing how she was shrieking "Wawa, Wawa" and would stop and let her stroke their dog.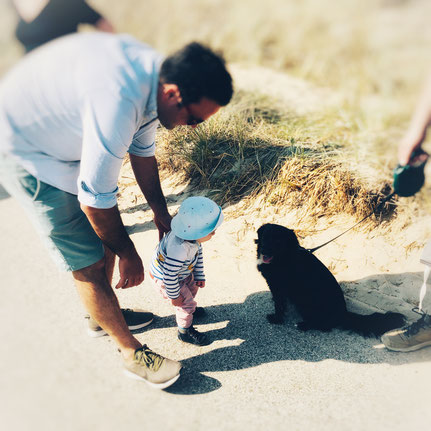 2. The language
You can speak English / German everywhere and being as open-minded as they are, the Dutch don't give you the looks that you get say, in my home country for instance when you don't speak the local language!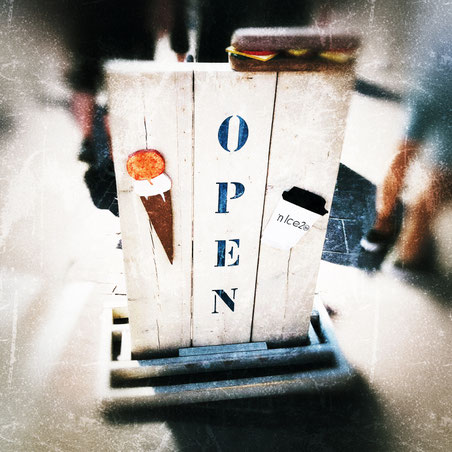 3. The outdoor culture
We love being outdoors and that by any weather - and apparently most of the Dutch as well.
You can rent bikes absolutely anywhere - and cycle all around without being scared of being run over - did you know by the way, that there have been dedicated paths for cycling since the 1890s?
And of course, if you are close to the sea as we were, all nautical activities as well as walking on the endless beaches, are all possible.
Add to all that the culture of going for a drink or bite in a terrace as soon as the sun is out and you have the perfect outdoor culture!
With so much fresh air all day long, you are bound to come born new back after your getaway!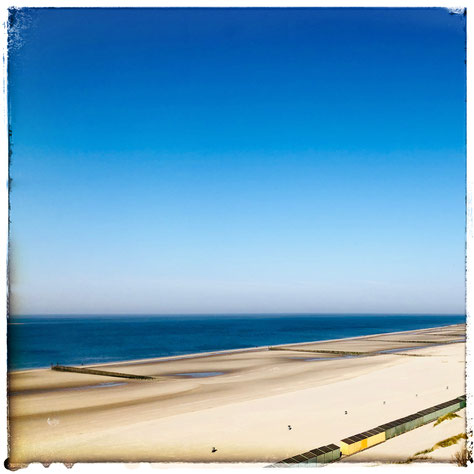 4. The weather & landscape
We were at the sea and honestly, what can you ask more?
The long beaches are absolutely breathtaking and you don't have any horrible construction in sight - just sea and sand for kms.
In the inlands, beautiful green forests and fields. You will always have something to do with any weather - enjoy the sun and chill at the beach, go for a walk or cycle with your wellies on if the weather is chillier and maybe rainier!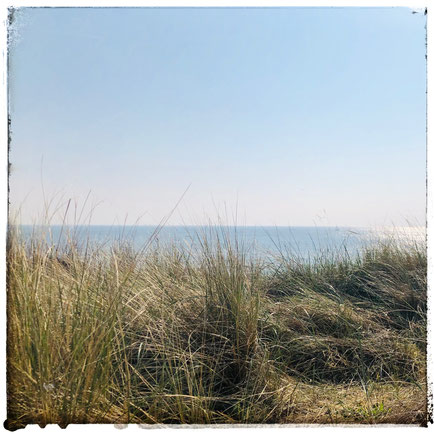 5. The travel
Living in Germany, it doesn't take us long to drive up to our happy place - that makes such a difference as it thus is the perfect getaway place for a week-end short or long. And you can tell by the significant lower stress levels before and after travelling there and back ;)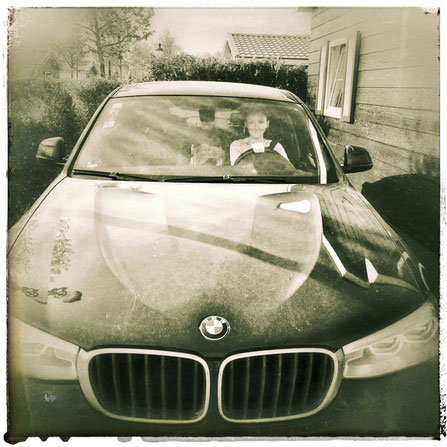 6. The food
This is an essential point for the perfect week-end.
Mixed with the sea and outdoor culture, the food in the Netherlands is perfect for us!
We love a good fresh fish with the occasional glass of wine - as well as just a good fried fish and chips outside in a sunny terrace. With a morning coffee at the beach and maybe a poffertje or two as well as an afternoon ice-cream enjoyed in one of the sunny streets of a nearby village and you have all your energy back after a day of good outdoors activities :) ...And a real its the holidays feel!
As an extra plus point: we have never been disappointed by the quality.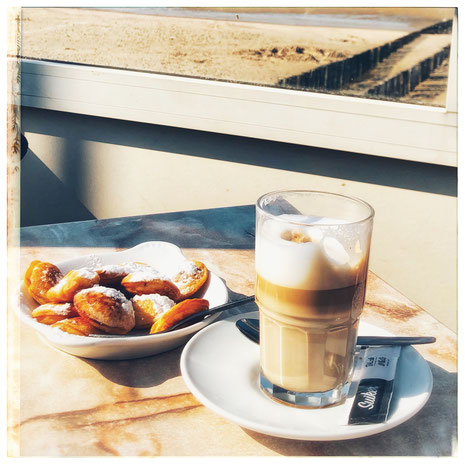 7. The design & decoration
I love the Dutch design so maybe I am not that objective.
But seriously, everything is so perfectly beautiful in the Netherlands, the Dutch have excellent taste when it comes to their houses and interior design. It is absolute candy for the eye!
I love to look at the greatly kept houses and gardens as well as go to all the interior design shops that we don't have over here. And just like that, you feel that you have arrived in paradise!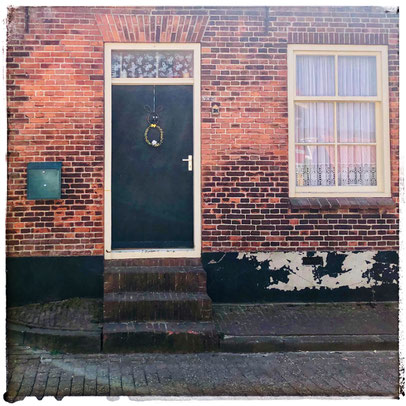 8. Cleanliness
I have rarely been in such a clean country - of course, we have seen far from all the Netherlands, but our little happy place is very clean and secure and that is a huge plus point.
Especially with Little Lifestylette running around by now. It was so relaxing to know she could run around and that we didn't have to keep our eyes open for any kind of horrible pieces of glass or cigarette buds or whatever I usually have to be on the lookout for...
So I think we're all set to go back latest next year ;) Tot gauw!