As part of the bachelorette party I attended in Paris recently, we had a floral head wreath workshop.
It was loads of fun and...pretty easy to do!
So if you are heading to a summer party, wedding or even a midsummer party in Sweden, here is some inspiration for your headdress...
Even though I had never worn a head wreath, I really do love pretty things and flowers so I immediately fell for the beautiful little Parisian boutique we went to. Maybe I should also add that the way up the street has a "secret" view of the Sacré-Coeur?
Luckily for our group, our great host for the day had done some preparing ;)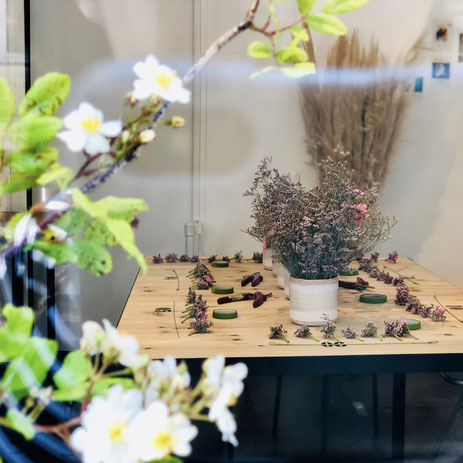 We first had to assemble about 20 small bouquets - good thing that the choice of flowers had been done otherwise some of us would ended up with all kinds of incompatible colours and a pretty messy head wreath ;)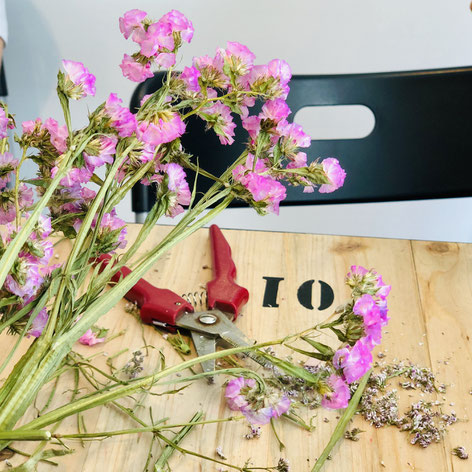 You gather a small bunch of flowers and make them stay in a small bouquet by sticking them with some special double-sided tape. Apparently one can find in all creative / floral shops.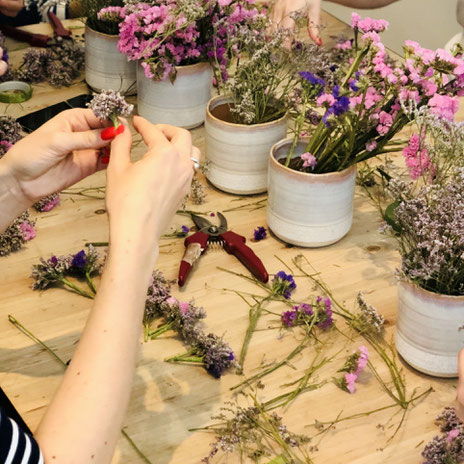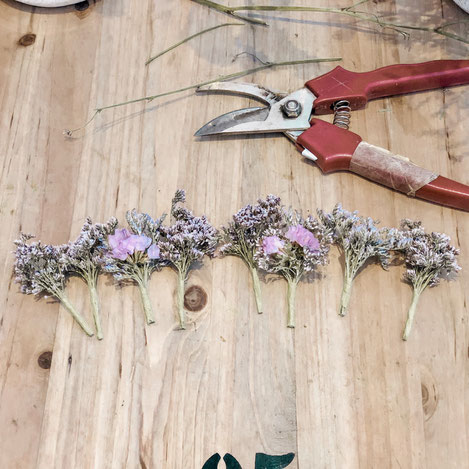 Once you have your ca. 20-25 bouquets, you start sticking them (with the same tape) to a wire also to be found in the same kind of shop, one by one, sideways whilst making sure not to squish the previous bouquet you just stuck...trust me from a one-time experience!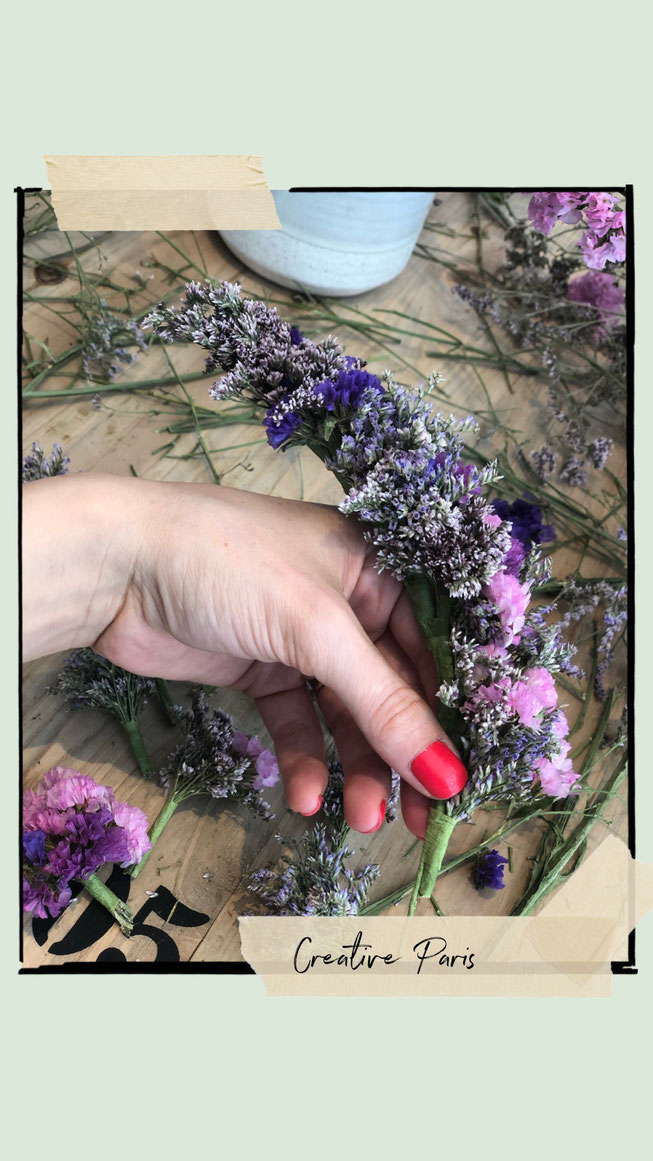 Et voilà! You only need to attach pretty ribbons at both ends and wear! 
In case you are looking for a creative workshop when in Paris, we were at Les Fleurs Sauvages & I can definitely recommend: we loved it!